I had the opportunity to lead the creative direction for Lizzo's immersive launch event for her new album "Special" in NYC entitled "LIZZOVERSE". This took place from July 15-17th at Ciprani 25 Broadway, the largest projection mapped venue in North America. 

I worked closely with Superfly, Volvox Labs, and Moment Factory to created a 40 minute projection mapping experience that transported fans of Lizzo into a space disco filled with her songs, mind, and experiences.
Welcome to the Lizzoverse. A galaxy filled with timeless grooves and black girl magic. Each song is a planet, each song is a destination. I worked closely with Volvox Labs and Moment Factory to create custom sequences and content for each song on the Lizzo album for one of a kind album launch experience. 
LIZZO PERFORMANCE (FRIDAY)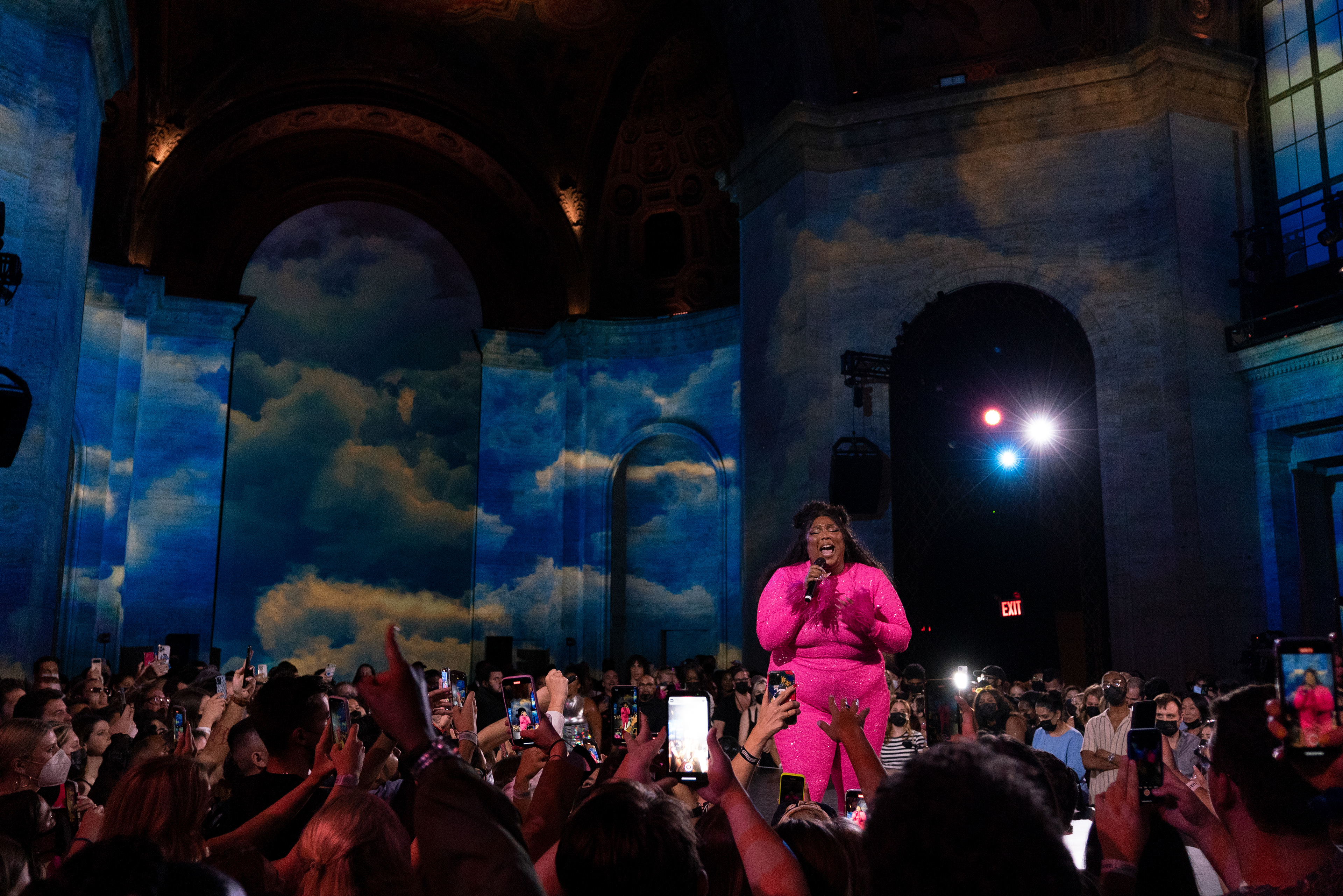 SPECIAL ALBUM LISTENING SESSIONS (JULY 16-17TH)
CUSTOM CONTENT BY VOLVOX LABS
Each song was represented by a planet. After each song sequence, viewers were "transported" back into space where we would reveal the next planet/song. From there, the projections would bring us onto the planet's environment through projection mapping visualization. Here's some of the custom content created by Volvox that we used as our planets: